I was working on some new tutorial ideas the other week while binging Top Chef (as one does) and realized I had only used one brush for this entire piece. I love the idea of making something where a viewer would never realize it was made so simply, so this week we're grabbing one brush (use any pressure sensitive one you'd like – I used the Bumpy Ink Brush) and let's get drawing!
Pin it for later!
Easy Floral Lettering Using One Brush in Procreate
Mentioned in this video:

Here's a written overview of how to paint easy floral lettering using one brush in Procreate:
Begin your canvas by setting the background color. Turn on the drawing guide to keep all of your lettering straight and write in your message. This video will be using only one brush, the bumpy ink brush. Using your lettering as a template, stretch your message to fill the canvas as desired. Then trace over the message again.
Draw a few simple leaves around the message in any negative or white space drawing attention to the center to keep the audience's focus on the message.
Create a new layer with side daisies in the four corners to frame your artwork. Use the white dots to show which direction the flowers are facing.
Add in simple flowers around the border anywhere where there is a lot of white space – make this as dense as you would like it to be.
Fill in any remaining gaps with some front facing daisies.
Add a new layer to the very bottom and draw in some subtle foliage in any spaces that could use a little something extra. Switch up the size of the foliage to create dimension to your canvas.
Done!
Receive special offers on courses + products, a new design file every month plus instant access to the Resource Library!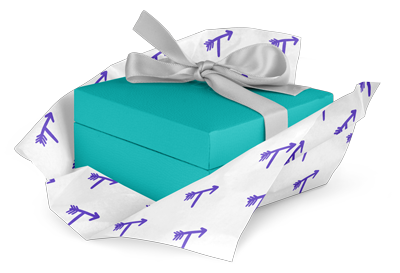 Pick up over 50 design + lettering files as our gift to you when you join the Tuesday Tribe for free!
Congrats!
Please check your email to confirm.