As we near the start of fall, this week I'm sharing 5 free crisp and cozy fall color palettes! I've provided each color palette's HEX numbers as well as a Procreate swatch download. The palettes are reminiscent of the beautiful colors of Autumn and memories of those cooler, crisper days. You'll find warm greens, dark browns, dark autumn shades and lighter shades, too. You'll also find fall foliage colors like burnt orange, dark green, olive, mustard yellow, deep brown and deep green. If you start craving anything pumpkin spice after this post, we'll take the blame #sorrynotsorry 😉 Let's jump in!
Comparing fall color schemes
To see the differences a color palette makes, I created a fall bouquet and recolored the same bouquet with each new fall color palette. To create the bouquet, I used several brushes from my Bouquet Maker brush set.
For each color palette, I painted in the fall colors using the Tuesday Waterbrush found in my Messy Watercolors brush set, only lifting my stylus to change shapes. This kept a consistent watercolor texture throughout, along with those realistic overlaps of denser color. 😍
1. Extra Blankets Palette: Wrapping in Comfort
The Extra Blankets fall color palette pays homage to the feeling of being wrapped in layers of warmth and comfort as the temperatures drop. Picture yourself lounging by the window, wrapped in a cozy throw, as the world outside transforms into a canvas of muted tones. These shades of soft pink, deep burgundy, and rich greens and blues evoke the sensation of staying snug indoors, making them the perfect choice for designs that embrace the snug side of autumn.
Extra Blankets Fall Color Palette:
Dark Slate #40404b

Rich Green #6a6739

Cloudy Seafoam #9e997f

Burgundy #4f0000

Horizon Orange #b13e00

Pastel Pink #f1b48d
Whether you're crafting a watercolor greeting card or designing a tranquil journal cover, the Extra Blankets palette and its warm colors will add the serene comfort of a lazy fall morning. 🌥️
2. Crisp Morning Air Palette: A Breath of Freshness
Embrace the chill of autumn mornings with the Crisp Morning Air fall color palette. This palette captures the essence of dew-kissed landscapes and clear skies, where softer shades and gentle greens invite a sense of renewal and inspiration into your projects.
Fall Colors:
Deep Sage #58503b

Morning Dew #bfbdb0

Dusty Pink #c88a77

Baby Pink #fee1ce

Pumpkin Spice #c45e35

Mulberry #631e0b

Payne's Grey #625e55

Soft Taupe #dbcab0
Whether you're illustrating a landscape or designing nature-inspired patterns, the Crisp Morning Air palette will add that unique energy of a new fall day.
3. Warm Cider Palette: Comforting and Inviting
No fall color palette collection is complete without a tribute to the aroma of warm cider! The Warm Cider palette marries the earthy tones of cinnamon and nutmeg with the richness of apple cider. These different shades evoke memories of gathering with loved ones around a crackling fire, hands wrapped around your favorite mug, covered in a cozy blanket. Perfect for designs that radiate warmth and togetherness.
Fall Palette:
Spiced Cinnamon #833613

Soft Mulberry #815658

Mulled Wine #59262b

Puff Pink #f0bd9b

Soft Caramel #cba572

Nutmeg Brown #5a3913
If you're illustrating recipe cards or heartfelt family event invitations, the Warm Cider palette will infuse some extra spice along with the spirit of autumn gatherings.
4. Letting Go Palette: Embracing Change
As the leaves begin to descend and we're forced to say our goodbyes to summer, the Letting Go fall color palette captures the transformative beauty of the changing season. The palette holds on to the bright color of departing summer, while integrating some of the warmer shades found within autumn color palettes.
Fall Color Scheme:
Olive Green #4f4b1f

Forest Green #263d22

Amber Gold #c08f41

Potpourri #bf5b37

Maple Leaf #863921

Pink Sea Salt #ffd7cd
5. Cozy Sweater Palette: Wrapped in Warmth
These colors bring me back to the feeling of slipping into a favorite cozy sweater on a chilly fall day. The Cozy Sweater fall color palette captures that sensation with its blend of soft neutrals and rich tones. From warm berry hues to muted colors, this palette exudes the comfort of a well-loved garment.
Fall Color Scheme:
Velvet #280c20

Cranberry #72384a

Rhubarb #833b3c

Chestnut #803e18

Pie Crust #9f784b

Thyme #665638

Rosemary #716e58

Overcast #807d8c
Start using your new fall color palettes!
Take your fall illustrations, designs and concepts to a swoon-worthy place with these 5 free fall color palettes! From the comfort of Extra Blankets' rich colors to the transformative energy of Letting Go, each palette offers a unique way to celebrate the beauty of fall. Which one is your favorite? Experiment with these color palettes, add to them and adjust as desired, and let the magic of autumn inspire your work. It's fair to say that fall colors aren't just a seasonal trend – they're a timeless staple. 🍂
Other color palette posts you may enjoy
If you're looking for more color inspiration or want to learn more about color theory, we've got you covered! Check out these past posts!
Color Theory in Procreate
Learn how to create harmonious, balanced color palettes using the tools within Procreate in this tutorial. Experiment with recoloring and creating custom palettes.
3 Free Summer Procreate Color Palettes
Expand your Procreate color swatch library by picking up 3 palettes filled with bright, vibrant energy. Click here to see examples of the palettes in use, as well as extra color theory tips!
Receive special offers on courses + products, a new design file every month plus instant access to the Resource Library!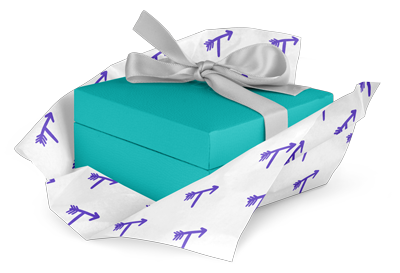 Pick up over 50 design + lettering files as our gift to you when you join the Tuesday Tribe for free!
Congrats!
Please check your email to confirm.