With Father's Day just around the corner, I couldn't help myself with creating a little dad joke art for the occasion 🙂 You may have seen this similar tutorial I made last year, but this year, I wanted to try it with my gouache brushes and integrate the lettering into the art for a full composition. I also wanted to share a realllllly easy trick to create center highlights and a vignette that you can add to any background to give it more focus and make it *pop* 😉
Pin it for later!
Father's Day POPsicle Art in Procreate
Mentioned in this video:

Here's a written overview of how to create Father's Day POPsicle art in Procreate:
Create a sketch layer and turn on your symmetry settings. Sketch your first popsicle paying attention to the scale of the popsicle to the stick.
Paint the entire popsicle in with the diluted paint brush. Add in some extra color by applying a clipping mask. Merge these two colors together by choosing the diluted paint brush smudge brush. Push and stipple the two colors together.
To make the red more vibrant, duplicate the red layer and change the blend mode to overlay or to soft light.
Add in the dark mold lines by grabbing the diluted paint brush and change the blend mode to overlay. Grab the color black and it will give it some automatic depth. Add in a shadow to add depth.
Add in the stick with the thick round opaque brush and a little shadow.
Copy these steps to draw in the second popsicle.
Add in your lettering with the bumpy ink brush. Place it in the lower half of your canvas.
Position your popsicles where you want by creating a copy of the popsicle to keep a reserve of the original size.
Grab the diluted paint brush and white and paint in some splashes.
To create a focal point, grab the soft airbrush and tap it once. Scale it up to make it soft really quick. Add a shadow to the outside and apply a gaussian blur.
Done!
Receive special offers on courses + products, a new design file every month plus instant access to the Resource Library!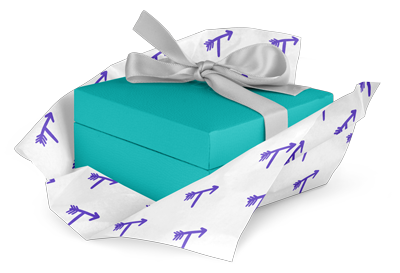 Pick up over 50 design + lettering files as our gift to you when you join the Tuesday Tribe for free!
Congrats!
Please check your email to confirm.