I've been playing around with a new style that I'm calling 'fantasy florals' and sharing my progress over on Instagram. It's been so fun to experiment with different techniques (especially when they work 😅) and exploring different ideas as one builds upon another. So far, I've decided this is my favorite leaf type within this style and it's the most fun to make, too. I've been so grateful for the encouragement and the requests for tutorials for it, so I'm here to deliver! Today I'm sharing my full, radiant leaf-making method and it's beginner friendly, too!
Pin it for later!
Paint a Radiant Leaf in Procreate
What you'll need to create this leaf:

Here's a written overview of how to paint a radiant leaf in Procreate:
We will be using the streaky semi-transparent brush from the gouache lovers brush set at 50%. This brush has pressure sensitivity built into it to make it easy to draw various leaves.
To get different tonalities, you can lift up your brush and then put down new strokes.
To make it a radiant leaf, drop in the shadow first. Create a brand new layer and change the blend mode to multiply. Add in a few lines. Then grab the smudge brush (same brush at 30%). Push the color around and then bring it back until you get it moving to a shape that is less stripey.
Add in another layer of shadow following the same process. Only focus on the darkest areas of the shadow.
Create a new layer, change the blend mode to screen, and paint in some highlights where you already have natural highlights in the leaf. Smudge it out using the same technique as before.
To make it pop a little bit more, create a new layer and change the blend mode to screen. Paint in the additional highlights where the most intense, bright areas are.
Done!
Receive special offers on courses + products, a new design file every month plus instant access to the Resource Library!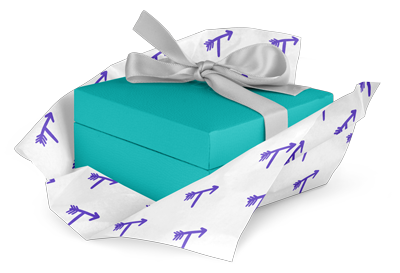 Pick up over 50 design + lettering files as our gift to you when you join the Tuesday Tribe for free!
Congrats!
Please check your email to confirm.