This past January, we created a foil stamp effect in Photoshop, and I've recently had a few requests on how to accomplish the same look in Illustrator. With the holidays fast approaching, now you'll have plenty of time to use it in Illustrator, too! Not only can this look be applied to typography like in the example, but you can also export it as a graphic style. Exporting graphic styles allows the foil stamp effect in Illustrator to be applied to any vector element, as well. Pretty powerful stuff. At the end of the video, I share how to export those graphic styles to use them in new documents or share them with others. Read on to see it all!
How to Create a Foil Stamp Effect in Illustrator

Mentioned in the video:
– Glitz + Glam Kit
– How to create seamless texture patterns tutorial
– How to convert a Photoshop pattern into an Illustrator pattern tutorial

Foil Stamp Effect in Illustrator vs. Photoshop
As I mentioned earlier, this same look can be accomplished in Photoshop. The main difference is that Illustrator files will be larger and may take a little longer to process. They *will* retain their scalability, though. How slow your program will become will depend on how fast your computer's processor is. Illustrator is a vector-based program, and when you apply blurs or textured effects, many of those effects are raster effects.
Having rasterized effects in a vector based program is the main reason for the slow down. The benefit of working in Illustrator is that, although those effects are rasterized, they're applied to vector elements, still enabling them to infinitely scale. If you already know the size you'll need your artwork for and that it won't need to be any larger, Photoshop will be the way to go. This allows your file sizes to remain smaller without any lags in program speed.
Receive special offers on courses + products, a new design file every month plus instant access to the Resource Library!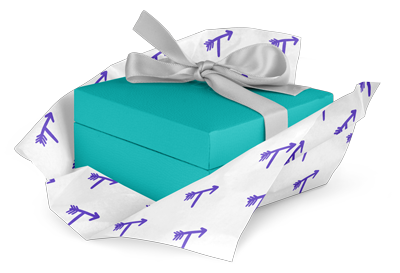 Pick up over 50 design + lettering files as our gift to you when you join the Tuesday Tribe for free!
Congrats!
Please check your email to confirm.