You may have seen this style of lettering floating around instagram and created in Procreate on an iPad. In this week's tutorial, I share how to create the same effect, but in Illustrator. By using Illustrator, everything can be infinitely rescaleable since it's vector-based. We'll utilize some features you may not be aware of that you can use for future work, too. This is a slightly advanced tutorial, so the pace is a bit quicker. If you're new to Illustrator, allow some extra time (or check out some beginner tutorials first). Read on to create colorful gradient lettering in Adobe Illustrator!
Pin it for later!
Create Colorful Gradient Lettering in Adobe Illustrator
Mentioned in this tutorial:

Here's your written recap of what we did to create colorful gradient lettering in Adobe Illustrator!
Use the blob brush tool to create your hand lettering. For extra precision, use the Astropad app if you're on a mac or a wacom tablet on a pc!
Apply a gradient to your lettering. Access some of Illustrator's default gradients in your swatches palette. Toggle down the extra options in the upper right > open swatch library > gradients > color combinations. Choose a gradient and adjust as desired using the gradient palette options.
Copy your lettering, then lock it. Paste the copy on top of the existing lettering and apply a flat color. Everywhere you'd like to add shadows/depth, draw in vector shapes.
Once your shadow 'shapes' are complete, group them together and convert them into a compound path. With your shapes selected, select the flat lettering copy and hit the 'intersect' icon in your pathfinder palette.
Create your shadow gradient, going from 0% black to 100% black. Apply and adjust the shadow gradient in each of your shapes. Adjust the blend mode for your shapes as desired (multiply and overlay are my favorites).
Unlock your initial gradient lettering and group with your shadow shapes.
Done!
Receive special offers on courses + products, a new design file every month plus instant access to the Resource Library!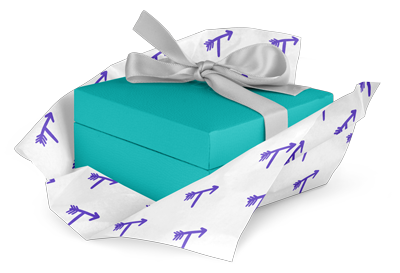 Pick up over 50 design + lettering files as our gift to you when you join the Tuesday Tribe for free!
Congrats!
Please check your email to confirm.