Just wanted to post a little note wishing everyone a happy 2015! Our 2015, well.. our Christmas started off a little rocky. On Friday the 19th, our office held its annual Christmas party and we were excited leaving the office that night to begin our holiday vacation (we hardly take any time during the year so we can take extra time for our families during the holidays). The next day (the 20th), Spence and I were planning to hit the road at 4am to tackle the 17 hour road trip to my parents' house in upstate NY. When we got home, we were greeted by our excited dog, Nuna. She was full of anticipatory wiggles and we played around with her as usual. We went to the bedroom to begin putting our suitcases together, still playing around with her when she went under my feet and I clumsily fell trying to avoid falling right on her or hitting the laundry basket right next to her. I landed directly on the left side of my left hand and Spence and I both heard a big crack/snap as I hit the floor. I was in a bit of shock as I held my hand and said 'I think I broke my pinky..' I kept bending it to make sure it still worked (which it did, though according to Spence I shouldn't have been doing that). My hand began to swell – I held ice on it and we both knew we had to go to the emergency room – that crack was too obvious to ignore.
The xray confirmed the crack..my left hand was broken in two places on the same bone that stems from your pinky in your hand (the 5th metacarpal if you want to get scientific). They wrapped me in a splint and said I'd need to get a cast in 5-7 days, but with the holidays, it ended up being 17 days which they assured me was fine. We ended up delaying our trip north a day so I could get over the shock of a now non-functioning, any-movement-hurts hand. So here I am in my revised, less bulky club, slow-poking my way around a keyboard.
This was nowhere on my wishlist, that's for sure. I've never broken anything before, so every part of this experience has been new to me. It really makes everything harder but I'm trying to stay positive. Going back to work hasn't been easy – I'm used to cruising along on the keyboard and I've gotten frustrated a lot about constantly hitting the wrong keys and just being annoyed at the throb of my index finger since it has to hit most of the keys on that side 🙁 But this club will be gone in 2 more weeks and that's what I'm trying to focus on.
Anyway, just a head's up any tutorials I make in the next couple of weeks might be paced a little differently 😉 I hope you all had a great, less painful holiday and are looking forward to an even awesomer year than last! For me, I have a lot of exciting things planned for the blog this year and I'm getting married in September, so I know the year will get better from here 🙂  See you next week! xo
Receive special offers on courses + products, a new design file every month plus instant access to the Resource Library!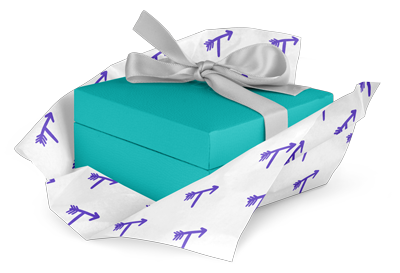 Pick up over 50 design + lettering files as our gift to you when you join the Tuesday Tribe for free!
Congrats!
Please check your email to confirm.