Welcome to week 3 of holiday hand lettering projects! If you missed the last two weeks, you can catch up here and here 😉 This is a 6 week lettering tutorial series with the goal of gaining new lettering tricks, learning about lettering supplies you might not have used before and creating something you can use/gift right away. Every week we build on the skills from the previous week, so if you need a refresher, be sure to rewatch any of the previous videos. Check back every Tuesday from now until December 12th for a new holiday themed lettering project! This week, we'll create decorative lettering by utilizing gel pens on top of black lettering that has a 3D feel to it. Read on to see how!
Pin it for later!
Get featured on Every-Tuesday!
If you follow one, or even all 6 projects and have used your new lettering on something for the holidays, I'd love to see it! On Instagram, tag me (@everytuesday) and use the hashtag: #holidayhandletteringproj so you can show support to others who participate, too! Feel free to follow the videos exactly or change it up to fit your style! At the end of this series (the last project being posted Tuesday, December 12th), I'll go through all projects listed under that hashtag.
I'll be putting together a roundup post to feature community artwork created during this series on Every-Tuesday. I'll be linking to your Instagram account if you're featured, so you may get some new Instagram followers as a result of being featured, too! By tagging me and/or using our hashtag, you'll be giving me permission to feature your work here. This roundup post will be published on December 14th, so if you plan to participate, just be sure you've posted and tagged your artwork on Instagram by then. This should be a really fun lettering community holiday project for all of us and double as beautiful inspiration, too! There's no pressure to create all of the projects – just completing one can get you featured – I hope you'll join us!
Holiday Hand Lettering Projects: Week 3
Supplies mentioned in this video:
Catch up on past holiday hand lettering videos!

When creating your holiday hand lettering projects, remember:
The recommended keuretake brush pen will work best for gel pens on top.
Apply extra pressure on your downstrokes to create maximum space for your gel pen doodles.
Using the moonlight gel pens (specifically made for writing on black) will give you the most vibrant doodle results.
Do your best to lay your grey lines down in one stroke. Try not to go back over previous areas since this will make the grey 'corrections' even darker/more obvious.
Whatever space you decide to lay your floating shadows down away from your grey lines, keep that space consistent throughout.
Save your gel pen work for last to avoid smudges.
Receive special offers on courses + products, a new design file every month plus instant access to the Resource Library!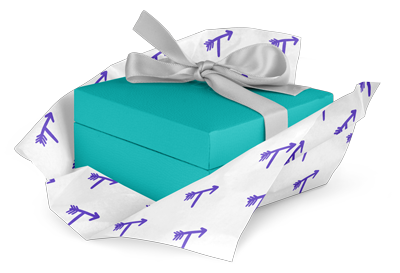 Pick up over 50 design + lettering files as our gift to you when you join the Tuesday Tribe for free!
Congrats!
Please check your email to confirm.