Happy Tuesday! As we approach Thanksgiving month, I thought Katherine's request for a tutorial on feathers in Illustrator was a great idea this week. Since no style was specified in her request, I decided to share how to replicate two styles I love – organic and geometric/iconic. We'll go over a bunch of quick tips, like easily altering paths, applying clipping masks, expanding strokes and utilizing the pathfinder palette. At the end of this tutorial, you'll have an organic and geometric/iconic style feather you'll be able to apply any color or texture to, alter easily, and implement to any application in both CMYK and RGB. Read on to see how!
How to Create Feathers in Illustrator
The two textures used in the class come from this Watercolor Texture Kit (streaked texture #7, soft texture #13)
Receive special offers on courses + products, a new design file every month plus instant access to the Resource Library!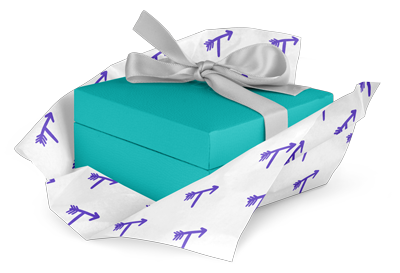 Pick up over 50 design + lettering files as our gift to you when you join the Tuesday Tribe for free!
Congrats!
Please check your email to confirm.