When Brit + Co asked if I was interested in teaching an Intro to Photoshop class, it felt like the stars were aligning.
Although we go through a lot of Illustrator work here, I work in tandem with Photoshop on a daily basis. Photoshop gives me the opportunity to improve watercolor textures, lettering and photo editing that I might use later with Illustrator, or I'll bring my Illustrator work into Photoshop to create the final piece. Because Photoshop plays such a large role in taking my design work further (or just editing nice pics for Instagram!), an Intro to Photoshop class was on my list to create this year. You could say I was a *little* excited to create it so soon with Brit + Co's amazing team 🙂
Here's the thing: Photoshop is a big program. If you're new to it, it can seem overwhelming to know where to even begin. Some courses spend forever on the interface and you get lost trying to memorize all of the tools before you actually get to use them. I get it. I was sitting in that same seat when I first began, and that was not fun! So we're not doing that in this class, promise 😉
Instead, we are going to create this awesome instagram post (or use it for any purpose you'd like!) from scratch:
By signing up for the class, you'll learn how to:
– apply basic (non-destructive) editing to enhance your photos (I share my favorite adjustments I use alllll the time!)
– apply clipping masks
– use the shape tool to build your own polaroid
– add texture using brushes to create washi tape from scratch
– set and alter type with a basic overview of the character palette
– choose and save file formats for regular use and web use
– create a document to fit your needs based on color modes and size
– integrate hand lettering into your work
– use watercolor textures in your work
– insert, adjust and recolor vector elements in your work
– use basic layer styles
– keep an organized layer structure for a more efficient workflow
– create something you can use right away!
You'll also get the photos, watercolor texture, vector elements and hand lettering used in the final outcome that you can use without limit in your own future work!
And we won't spend an hour going over all the tools before we use them – we'll quickly go over where they are, then jump right in to creating our outcome, one quick and easy step at a time. If you've taken any of my other courses before, you can expect the same style of teaching here.
The class officially becomes available May 4th, but they've just opened pre-registration so you can get it for a very limited time for 15% off by using this link. If you've been on the fence with getting your Photoshop gears going, now's your chance to save a few bucks in the process. I hope to see you there and that you'll share your new Photoshop chops with me on instagram!
Receive special offers on courses + products, a new design file every month plus instant access to the Resource Library!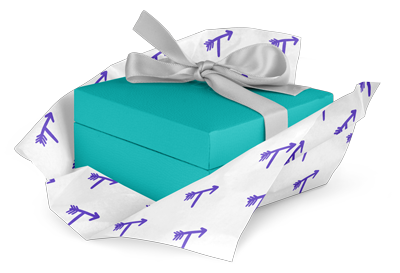 Pick up over 50 design + lettering files as our gift to you when you join the Tuesday Tribe for free!
Congrats!
Please check your email to confirm.