We're kicking off my annual holiday tutorial series this week with tutorial number 1 of 6! I've got a bunch of fun projects for you this year that you'll be able to repurpose however you'd like for both digital and stationery needs! Today, we're starting with some easy evergreen doodles using chalk brushes for that nice hard + soft feel, then finishing it up with hand lettering and a textured, two toned border.
Pin it for later!
Be Merry! Easy Evergreen Doodles in Procreate
Mentioned in this video:

Here's a written overview of how to make easy evergreen doodles in Procreate:
Download the brushes from Envato Elements and install them into Procreate.
Start drawing in a cluster of evergreen branches by drawing the branches, starting small and going big.
Create a new layer and fill in some of the gaps by changing up the scale of the evergreen branches.
Add in your berries and place a few dots, also changing up the scale.
Create a new layer and drag it to the very bottom of your layers. Draw in some large leaves with a large curved leaf and a short stem. Apply a clipping mask to the large leaf layer and paint half of them a lighter color to add in some detail and push some of the elements further.
Add in your hand lettering on a new layer.
To focus your viewer's eyes, create a new layer and drag it all the way to the bottom. Change the blend mode to overlay, and softly paint around the edges. Create a new layer, choose white and use the same brush and repeat the same steps around the edges.
Done!
Receive special offers on courses + products, a new design file every month plus instant access to the Resource Library!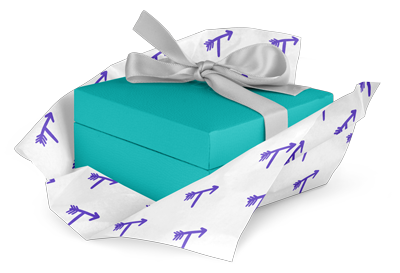 Pick up over 50 design + lettering files as our gift to you when you join the Tuesday Tribe for free!
Congrats!
Please check your email to confirm.