It's time for tutorial no.4 (of 6!) in my holiday tutorial series! This week, we're painting flat style festive foliage in a chunky, asymmetrical border. We're creating all of that foliage with just one *free* brush, too!
Pin it for later!
Happy Holidays! Create Festive Foliage in Procreate
Mentioned in this video:

Here's a written overview of how to create festive foliage in Procreate:
Start by drawing your border with basic large leaf shapes and fill them in with color. Add in some supporting elements by drawing in the next style of leaf shapes in the background following the same curve of the larger leaves.
Create a brand new layer with some holly leaves in places where you see gaps. Vary up the scale of them as you follow the curve. Draw some in groups of two and some single leaves.
Add in some berries and put some dots in sporadic places, varying up the size and color of the dots.
Add in your dark background color to see everything come to life.
For the larger leaf element, create a new layer above the large leaf layer and choose the same color as your background color. Draw in a curved line through the leaf and alternating lines to create the leaf veining.
Draw in some details to the holly leaves as well with a line straight through each of them.
Create a new layer and draw in some pine needles anywhere you have remaining gaps in both green and in white. Create these leaves by starting with small to large needles as you go down.
Add in your lettering with the inky edge pro brush from the Beautiful Lettering Brush set by turning on your drawing guide and lettering out your message.
Done!
Receive special offers on courses + products, a new design file every month plus instant access to the Resource Library!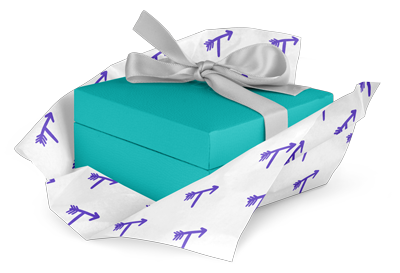 Pick up over 50 design + lettering files as our gift to you when you join the Tuesday Tribe for free!
Congrats!
Please check your email to confirm.