Ok, friends! Today is *the* day. My newest online course, Learn Font Making, is now open for enrollment (for one week only!).
When I started learning how to create hand lettered fonts, I definitely had the impression it was some super secret skill. I searched tirelessly for helpful tutorials that weren't filled with a ton of 'expert font making' language I couldn't understand. It was really hard to piece together little things I learned here and there, and I was still left with a lot of unanswered questions. Once I figured out the process, I knew I had to share it in a way anyone could learn. So! That's what this class is: all step-by-step, beginner friendly with no confusion and as straightforward as possible.
Pin it for later!
Learn Font Making course trailer
Everything you need, from start to finish
In the class, we start with preparing our lettering for font making – you can create it with any supplies you'd like in any style you'd like. From there, we scan it into the computer (or use an app if you don't have a scanner). Once it's on the computer, we vectorize it in Illustrator and prepare our letters for the font making software. If you're just getting started with Illustrator or are only a little familiar with it, you'll be fine! We keep things super basic and all of the keystrokes are listed on screen.
Once it's ready in Illustrator, we bring it into the font making software. I use Glyphs (but Glyphs Mini is perfectly fine and then you can just upgrade when you're ready). Since Glyphs is a mac-only program, you'll have to be on a mac to successfully complete the course (sorry pc friends!). In Glyphs, we apply all of our letter spacing preferences, make our script letterforms connect perfectly and add in punctuation and other fun features 🙂 Once the font is finished, it's time to sell!
Bonus: Selling Tips
The course comes with a full bonus section of videos and helpful cheat sheets filled with all of my best selling strategies. I used the strategies mentioned in that section to make over $40,000 my first year ever selling and creating hand lettered fonts. Even if you don't have a big social media following to promote your font to, you can use many of the tips included to sell your font well.
To get another peek at the font making process, check out this post!
Course Bonuses
The course is packed with a bunch of helpful bonuses, which also includes a private facebook group. This way, you won't be alone after you complete the class! If you want to share your success stories or need a question answered, you'll have access to a font-loving community ready to listen and help.
The course is everything I wish I had when I was just starting. The process took me soooo much longer trying to figure it out on my own because there are so few resources out there. Time for that to change 😉
Enrollment is open for just one week so I can be available to everyone who signs up. I hope to see you in the course!
Receive special offers on courses + products, a new design file every month plus instant access to the Resource Library!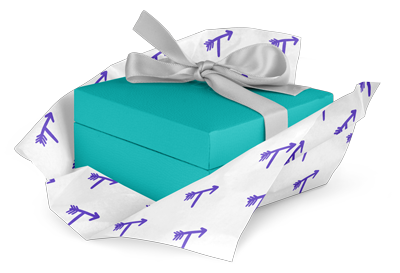 Pick up over 50 design + lettering files as our gift to you when you join the Tuesday Tribe for free!
Congrats!
Please check your email to confirm.