Our daughter's birthday is December 28th (she'll be 4 this year!) and she knows as soon as 'the leaves are off the trees and the lights are up' it means her birthday is getting close 🥰 Spence and I never used to decorate right after Thanksgiving, but now that we've got a little one that the lights mean so much to, we're on it like clockwork. Since we'll be shivering on ladders in a few days, it felt only fitting to share that holiday tradition in tutorial form this week 🤩
Pin it for later!
Seamless Holiday Lights in Procreate
Mentioned in this video:
The brush set this week comes from Envato Elements – if you'd like to try them out, click here for 70% off your first month (coupon will be applied when you join). They now offer a 7 day free trial, too!

Here's a written overview of how to make seamless holiday lights in Procreate:
Bring in the template canvas to get started.
Create a dark-colored background on its own layer and add in your lettering or typeable text.
Add in your string lights by creating a new layer and grab the fortune 4 pencil. Draw in the string light at the top and bottom close to the edge.
Group everything you have done together and make a duplicate. Flatten one group and begin the process of making it a seamless pattern.
Select the pattern, save and load, tap on selection 1, go to the wrench, go to add, cut and then paste. Repeat with the other quadrants. Label the layers.
Select layers number 1 and 3, and drag it straight over. Select layers 2 and 4 and do the opposite. Choose layer 1 and 2, and drag them down. Choose layer 3 and 4, and drag them up. Merge all 4 layers together.
Make the connection between the string of lights. Merge the two layers together.
Add in your lights by creating a new layer and put little lines where you plan to put the lights. Switch back to the Alice pencil and draw in the lights.
To make the bulbs glow, group all of the bulb layers and duplicate them. Apply a gaussian blur to them and change the blend mode to screen.
Test the pattern by grabbing the flattened layer, drag it up to snap into the top left quadrant. Repeat to fill the canvas. Repeat this process one more time.
Done!
Receive special offers on courses + products, a new design file every month plus instant access to the Resource Library!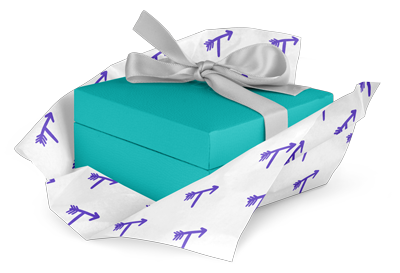 Pick up over 50 design + lettering files as our gift to you when you join the Tuesday Tribe for free!
Congrats!
Please check your email to confirm.