It's Tuesday! Time for another tutorial!
This week's tut comes courtesy of Kristen, who requested a tut showing how to create watercolor ceramic vase highlights within Procreate. I thought it was the perfect opportunity to throw a little pop of fall into it, too, since we're [already/finally?] nearing the end of September 🙂
This tutorial is one of my more advanced ones, so the pace is a bit quicker. We utilize layer masking, clipping masks, smudging, blend modes and lettering for a beautiful shiny fall vase you can add any messaging to. This tut was fully created using my watercolor illustration brushes (even the lettering!).
Pin it for later!
Shiny Fall Vase in Procreate
Mentioned in this video:

Here's a written overview of how to draw a shiny fall vase in Procreate:
Head to Pinterest to the flower reference photo board. Grab the vase and billy buttons photos and download image to your camera roll. Insert the photo into Procreate. Enlarge both photos. Turn on the symmetry settings to paint the the vase. Turn off your symmetry settings.
Begin by drawing in your highlights. Apply a layer mask to your vase layer and paint in the strongest highlights. Smudge the highlights to push them around. Repeat the exact same steps to strengthen the highlight areas.
Paint in the billy buttons on a new layer beneath your vase. Start by painting in the stems switching back and forth between the olive and brown color. Then paint in the ball shape of the billy buttons on each stem. Change the blend mode to multiply and paint in your shading. Then smudge the shading so that the line disappears.
Find the strongest shadow on the billy buttons and paint in a little bit of red and smudge it around. Apply a clipping mark to your red and orange shadow layers.
Add in highlights with your white color and then smudge them out. Change the blend mode to overlay.
Create a shadow to your vase and smudge it out.
Write in your lettering phrase or quote.
Done!
Receive special offers on courses + products, a new design file every month plus instant access to the Resource Library!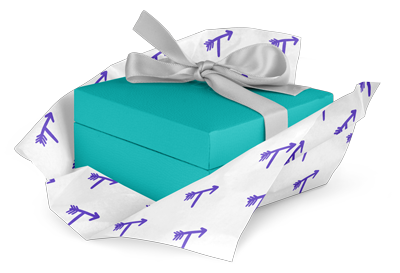 Pick up over 50 design + lettering files as our gift to you when you join the Tuesday Tribe for free!
Congrats!
Please check your email to confirm.