I've got a quick tip for you this week! Procreate has changed their text tool several times since it was first introduced and if you're still learning the program, this part of it can get pretty overwhelming. In today's video, I share how I use the text tool, keep all of the options straight and easily make edits to typeable text without breaking any glass in the process 🔨
Pin it for later!
How to Use the Procreate Text Tool without LOSING YOUR MIND

Here's a written overview of how to use the Procreate text tool without losing your mind:
Add text by hitting the wrench and hit add text. You can write with your stylus or type it out.
If you want to change the font, make sure the cursor is no longer blinking by hitting the selection tool and deselect. Tap on the text box, hit the double A, and then scroll through the fonts.
Kerning is the space relationship between two letters and tracking is the uniform relationship between all letters. The letting is the space between the lines of text. Baseline is the line on which all of the letters sit.
To edit the text further, tap on the layer thumbnail and hit edit text. Or as long as you are on the text layer, just tap on the canvas in the text area to bring up the cursor.
To recolor the text, select the text layer thumbnail and then go into your color disc and just choose the color you want by tapping through them to preview what it would look like.
Instead of changing the opacity within the text settings, change it through the layer thumbnail by hitting the N and then dragging the opacity slider. This way, you can easily access the opacity without having to open the text settings.
Receive special offers on courses + products, a new design file every month plus instant access to the Resource Library!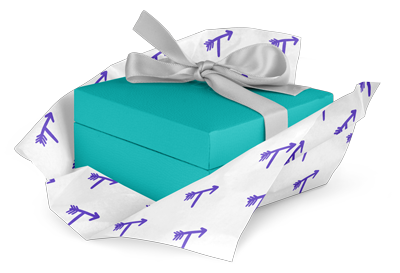 Pick up over 50 design + lettering files as our gift to you when you join the Tuesday Tribe for free!
Congrats!
Please check your email to confirm.