To kick off the new year, I'm sharing how I create perfectly sized iPad wallpapers this week! As an added option, I'm also showing how to add in calendar dates whether you hand letter them or use typeable text. There are a few things you'll want to keep in mind/be aware of so the process goes smoothly and quickly!
Pin it for later!
Easy iPad Wallpaper with Calendar in Procreate
Mentioned in this video:

Here's a written overview of how to make an easy iPad wallpaper with calendar in Procreate:
Create a new screen-size canvas with a landscape orientation.
Add in the drawing guide to help keep all the numbers and letters straight, bringing it down to about 40 pixels.
Begin by hand lettering out the month with the inky edge pro brush at 15% and center it on the canvas.
With either typeable text or hand lettering, add in each date in each square on one line.
Keep in mind that your dock icons will be at the bottom so move the dates closer to the month.
Create a new layer and hand letter out the letters of the week with the inky edge brush at 4%. Keep the letters aligned with the numbers as you go.
Turn off the drawing guide!
Add in the wintery feel with the free snowfall pattern brush. Paint them in softly to get some softer edges.
To save it out, hit the wrench, share as a JPG, save image.
Head to your iPad settings, click on wallpaper, choose new wallpaper and it will be in our photos.
Pinch the picture to reduce the size to fit the screen and then hit set.
Done!
Receive special offers on courses + products, a new design file every month plus instant access to the Resource Library!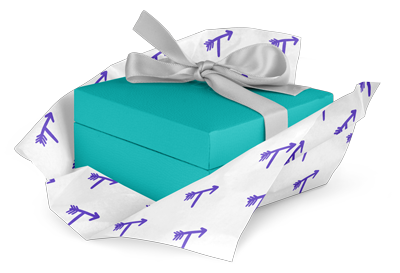 Pick up over 50 design + lettering files as our gift to you when you join the Tuesday Tribe for free!
Congrats!
Please check your email to confirm.