I've had a few requests for advanced tutorials, so if you're up for a challenge, this week's tutorial is for you! This is one of my favorite depth effects when it comes to lettering; I love how it starts out completely flat and things pop forward more and more as you go – soooo satisfying! You can use this same effect on overlapping shapes or even your favorite font if you don't want to use lettering – win, win!
Pin it for later!
How to Add Depth to Lettering in Procreate
Mentioned in this video:
Procreate's default soft brush (airbrushing category)
Color Palette (free)

Here's a written overview of how to add depth to lettering in Procreate:
Begin by creating a brand new canvas and set the background color. Grab your darkest purple color and the monoweight brush. Turn on the lettering guide and write out any phrase that you would like. You can also use typable text if you would rather. Center the phrase on your canvas.
Create a new layer and change the blend mode to multiply. Head into the air brushing category and grab the default soft brush. Follow the stroke of the lettering that you created and notice which strokes will overlap each other.
Apply a layer mask and tap on true black. Head back to your layers and tap on the shading layer and apply a clipping mask. Come back to the layer mask layer and then grab the monoweight brush. Now, paint away the strokes that you don't need shading on. To soften up the hard edges, switch to the soft brush (about 2%) and stipple on the hard line. Continue this process throughout the phrase.
Add in some highlights by selecting your lettering layer. Create a new layer at the top, change your color to white and tap on the new layer and choose fill layer. Drag it under the original lettering layer and then off set it to make the lettering pop!
Done!
Receive special offers on courses + products, a new design file every month plus instant access to the Resource Library!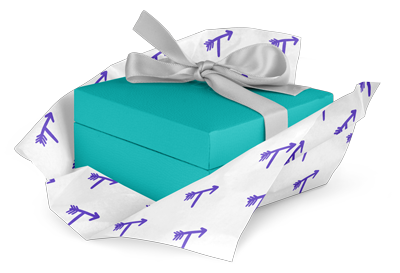 Pick up over 50 design + lettering files as our gift to you when you join the Tuesday Tribe for free!
Congrats!
Please check your email to confirm.