Happy Tuesday! I've got some fun flat florals for you today using a symmetry method that works perfectly for stationery! By using a symmetrical frame shape centered on the canvas, we can repeat the elements as they're drawn and they'll be placed exactly where they need to go! This is an advanced tutorial (we use layer order and layer masking quite a bit), so if you need a quick refresher, drop into my free Procreate for Beginners course for everything you'll need 😉
Pin it for later!
Paint Flat Florals for Birthday Stationery in Procreate
Mentioned in this video:

Here's a written overview of how to paint flat florals for birthday stationery in Procreate:
Create a template for the oval frame by grabbing the edgy ink brush at 6%. Draw an oval and position it into place. Reduce the opacity and label the layer.
Create a new layer and grab the supporting #21 stamp and stamp it in with your finger. Next, grab filler #20, tap it in on a new layer, and reflect it. Apply a layer mask to hide the areas that you don't want to be shown as they are overlapped. Finally, stamp in filler #16. Repeat the steps to utilize the layer mask to hide any overlapping areas. Group all of those outline elements together.
Start painting on a new layer of all of the flowers with the drawing guide on. Turn on rotational symmetry to have it repeated symmetrically on the other side.
Add a little bit of detail to the flowers by using a clipping mask. Turn on drawing assist to the clipping mask layer. Paint in the stems with the drawing assist turned on.
Turn off what you have done so far and create a new layer to paint in the foliage. Add in a little bit of highlight onto the leaves to create some visual interest.
Repeat the exact same steps for the eucalyptus branch.
Turn off the drawing guide and complete the frame by drawing in the rest of the oval. Add in a few little leaves to finish it off.
Add in the background color and lettering how you would like it.
Done!
Receive special offers on courses + products, a new design file every month plus instant access to the Resource Library!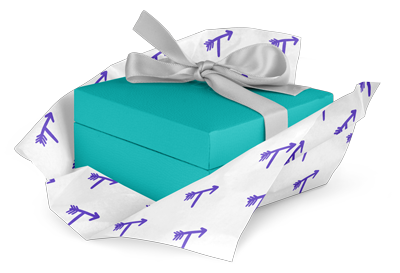 Pick up over 50 design + lettering files as our gift to you when you join the Tuesday Tribe for free!
Congrats!
Please check your email to confirm.