I've had a few requests on how to replicate the look of the incredible artwork by Eiko Ojala and I'm so excited to share my interpretation of it this week. This week's tutorial is a little more advanced, but I have tutorials for every part I speed through and I've linked to all of them under the video if you'd like a more thorough explanation. This technique can be used for so many cool applications – logos, greeting cards, branding, web graphics, etc. We'll start out in Illustrator creating our organic shapes and finish everything up in Photoshop, adding in shadows and textures to complete the layered letter look. See how it all comes together below!
How to Create a Paper Cut Out Layered Letter

Paper texture patterns seen in the video are available here:
– 12 Recycled Paper Textures (click here for Creative Market)
– 8 Handmade Paper Patterns (click here for Creative Market)
More in-depth tutorials on:
– Photoshop Warping
– Illustrator pencil tool (here, and here)
– How I choose color
– How to Convert an Illustrator File into a Photoshop File
p.s. If you don't have Illustrator, you can definitely create the entire piece using just Photoshop! I use Illustrator for the shape part because I can work much faster with organic shape making there 🙂
Receive special offers on courses + products, a new design file every month plus instant access to the Resource Library!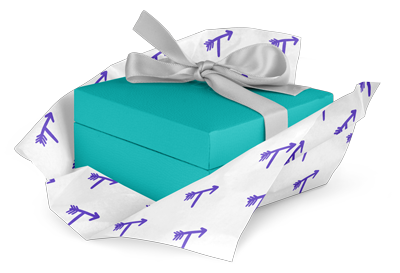 Pick up over 50 design + lettering files as our gift to you when you join the Tuesday Tribe for free!
Congrats!
Please check your email to confirm.