Time for some fall wreaths! Always one of my favorite tutorial occasions each year 🙂 This year, though, we're making 3 of them and we're doing them all in a doodle/sketchy style and keeping things loose and fun – these are all made up of simple shapes that – I promise you – anyone can draw!
Pin it for later!
Draw 3 Fall Doodle Wreaths in Procreate
Mentioned in this video:

Here's a written overview of how to draw 3 fall doodle wreaths in Procreate:
Wreath One:

Download the Marvelous Marker set from Envato Elements. Set your background color and choose the darkest brown color to draw the sketch of your circle. Reduce the opacity and start layering everything in.
Begin with the largest leaf element to anchor everything else around it. Reduce the size of your leaves as you get closer to the bottom of the circle.
Begin layering foliage after foliage until the wreath feels full.
Add in your hand lettering!

Wreath Two:

Freehand an oval and center it on your canvas.
Start with some wheat elements and scribble on each side. Add in some ribbon and draw in a few lines with a bow.
Draw in the seed heads and seeds coming around the rest of the oval shape.
Add in lettering!

Wreath Three:

Freehand a vertical oval and center it on your canvas.
Draw in flowers that have bloomed, some that have not bloomed and change up the scale as you go around. Add in the stamen and a few lines to add detail.
Add a new layer above your template and draw in the main stem.
Draw in some leaves and berries.
Fill in the rest and any gaps with some line art foliage.
Add in your lettering!

Softly paint over your entire canvas with the shading graphite brush and change the blend mode to soft light.
Done!
Receive special offers on courses + products, a new design file every month plus instant access to the Resource Library!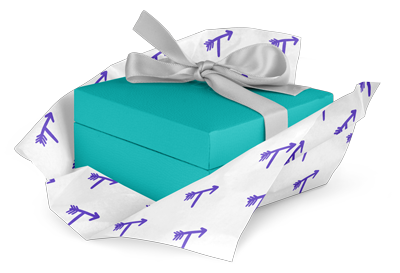 Pick up over 50 design + lettering files as our gift to you when you join the Tuesday Tribe for free!
Congrats!
Please check your email to confirm.