Happy Tuesday! This week we're drawing dimensional tulips in Procreate! We'll start with a sketch template, fill our petals in with color, then utilize stackable clipping masks for our shadows and highlights (if you've taken my free Procreate for Beginners course, you know what I'm talking about ;). The color palette is free as always and we're only using one brush for everything – my free monoweight brush (both the brush + color palette are also available in the Resource Library. 
Pin it for later!
Draw Dimensional Tulips in Procreate
Mentioned in this video:

Here's a written overview of how to draw dimensional tulips in Procreate:
Start by creating a template for where all of your petals will be. Add in the stem as well into your template.
Drop in the color and be sure to create each petal on its own layer. Draw the stem in on top of the petal layers to cover the base of the petals to hold everything together.
Add a clipping mask to the main petal to add in a highlight. Apply a gaussian blur.
Draw in your shadows first for your left and right side petals. Apply a clipping mask and begin with a shadow. Grab your darkest red and draw right along the edge. Apply a gaussian blur again to that shadow. Then apply a highlight to that same petal using the same process but with a lighter color.
Repeat the shadow and highlight steps on the right petal. Create a shadow to the back petal following the same steps.
Create a highlight where the stem meets the petals.
Group all of your flower and petal elements together. Duplicate them and then flip it horizontally.
Create a new layer and draw in your leaves. Apply a fold and a shadow to the leaves.
Done!
Receive special offers on courses + products, a new design file every month plus instant access to the Resource Library!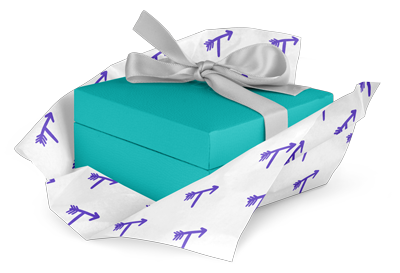 Pick up over 50 design + lettering files as our gift to you when you join the Tuesday Tribe for free!
Congrats!
Please check your email to confirm.