The chilly January weather has got me missing warmer weather so much, I didn't even realize this had such a tropical vibe until Spence pointed it out to me 🤦‍♀️ I guess even my subconscious can't wait for flip flops 😂 If you'd like to see the Bouquet Maker Brushes in action, or are looking for some new ideas, here's a quick and easy one to add a lot of impact and frame messaging perfectly!
Pin it for later!
Draw a Flat Floral Frame in Procreate
Mentioned in this video:
Want to learn more about Flat Florals? I've got you covered! 🌸

Here's a written overview of how to draw a flat floral frame in Procreate:
Create a floral branch element with supporting number 18 stamp from the flat supporting group. Grab black and stamp it in and then rotate it into position.
Begin coloring in the branch element by reducing the opacity and creating a new layer above it. Paint in the flowers first with the edgy ink brush from the flat extras category.
Add some additional details to the flower and draw in some spiky lines and stippling to define the petals a little bit more.
Then paint in the stems and foliage outline. To color drop all of the leaves, drag the color into one element and hit continue filling with recolor, drag your flood level below max and then tap into the elements you want colored.
Turn off the outline and group the entire element together. Make a copy of the original group.
Create a new layer, and grab filler number 28 from the flat filler category. Tap it in and position it and make the scale similar to the other foliage. Draw in with the edgy ink brush to fill in the foliage filler.
Make a duplicate of both elements and flip it. Crop it a bit to leave room for your lettering in the middle of the canvas.
Add in your message with the edgy ink brush.
Done!
Receive special offers on courses + products, a new design file every month plus instant access to the Resource Library!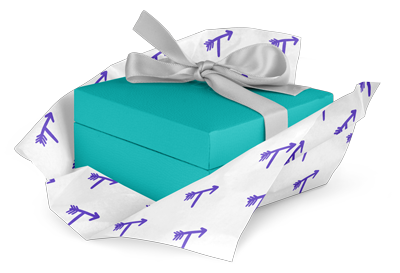 Pick up over 50 design + lettering files as our gift to you when you join the Tuesday Tribe for free!
Congrats!
Please check your email to confirm.