Hope your Tuesday is off to a great start! This week, I had planned to teach one macrame hanging planter, but once I did one, I did another…and then another, so you're getting 3 of them today 😉 These are all drawn with my free monoweight brush and I put in some simple watercolor plant doodles with this brush set and lettering with this set, but please feel free to create any style of plant or flowers you'd like! This tutorial is a little more advanced, so if the pace is too quick, check out some of my other tutorials first. I can't wait to see what you do with these – there are a bunch of beginner-friendly flower + plant tutorials in this playlist if you'd like some extra practice!
Pin it for later!
Draw 3 Macrame Hanging Planters in Procreate
Mentioned in this video:

Here's a written overview of how to draw 3 macrame hanging planters in Procreate:
Turn your symmetry settings on, kept to the default settings. Grab your monoweight brush and draw the short/ fat planter first. Drag it over and repeat these steps for the tall/ curvy planter, make sure drawing assist is still on. Repeat these steps one more time for the more traditional, rectangular planter. Turn off your symmetry settings.
Add a clipping mask to each planter to add a color block.
Planter #1: Begin with the first planter and start with the macrame rope. Notate where all of the knots will be. Draw in the rope strings. Toggle this planter lower than the other two. Draw in the rope to the top of the canvas.
Planter #2: Notate where all of the knots will be. Connect all the knots by drawing in the rope. Keep in mind that whatever is going on one side is also happening on the other side. Add in some braiding. Nudge up this planter higher up.
Planter #3: This sits the lowest on the canvas. Dictate where all of the knots will be. Draw in the connecting rope.
Add in whatever plant or flower that you would like in each planter with your watercolor brushes.
Done!
Receive special offers on courses + products, a new design file every month plus instant access to the Resource Library!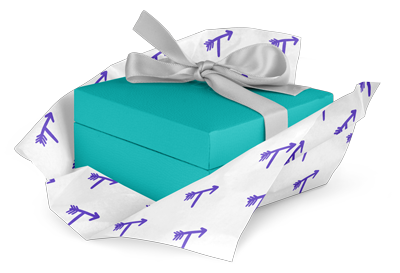 Pick up over 50 design + lettering files as our gift to you when you join the Tuesday Tribe for free!
Congrats!
Please check your email to confirm.