Happy Tuesday! This week, we're using a few simple tricks to create easy floral borders quickly in Procreate! This tutorial is extremely beginner friendly and uses two free brushes: my monoweight brush and dotted brush. For the lettering, I'm using the Round Marker brush from my Font Lovers Procreate Brush Set, but you can use any lettering brush you'd like. As always, the color palette is free + also available in the Resource Library along with those free brushes.
Pin it for later!
Easy Floral Borders in Procreate

Mentioned in this video:

Here's a written overview of how to draw easy floral borders in Procreate:
Turn on your symmetry settings and set it to quadrant and turn off rotational symmetry.
Create the main flourishes of the border. Draw in some simple lines for flower buds. Under your flower buds, create a new layer with large orange leaves.
When you get close to the flourish edges, toggle off drawing assist and draw in a single leaf to make it look more organic.
Add in alternating gold leaves in a pointed oval leaf shape.
Draw in some final buttercup flowers to any place that looks empty or has a gap. Alternate between a large open buttercup and a closed buttercup. Draw in the remaining flowers with drawing assist turned off.
Add some additional details to all of the flowers. Repeat the same shape but smaller for the closed flower. Draw in a small dot for the open flowers.
Draw in some curls wherever there is some blank space with your dotted brush.
Add in your final lettering or simple message you would like to write in. Turn on your 2D grid guide to keep everything in line.
Take your floral frame one step further and add in some line art, learn how here.
Done!
Receive special offers on courses + products, a new design file every month plus instant access to the Resource Library!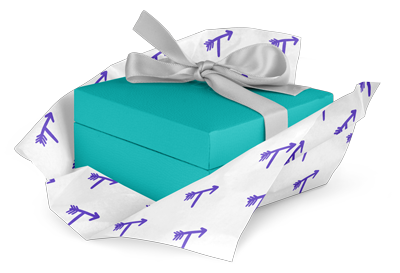 Pick up over 50 design + lettering files as our gift to you when you join the Tuesday Tribe for free!
Congrats!
Please check your email to confirm.