Happy Tuesday! I've got a fun beginner-friendly tutorial for you this week! In today's tutorial, we're creating a bouquet of flat fall florals using a free color palette + free brush! In the video, you'll learn how to create several different flat fall floral and foliage elements (say that 10 times fast ;), group them together, layer them properly and manipulate them for a final, balanced bouquet with lots of variety.

Pin it for later!
Flat Fall Florals in Procreate
Mentioned in this video:

Here's a written overview of how to draw flat fall florals in Procreate:
Draw your largest floral elements first with an open petaled flower. Draw in the center and then some extra details with lines and dots. Define some additional petals with a lighter color. Repeat the exact same steps with a pink and an orange flower. Rotate and center your flowers to the middle of the canvas.
Start adding in supporting elements by adding in simple daisies. Grab your yellow color, draw the daisy petal shape, fill with color and then add in the centers. Create a copy of the daisy and then drag it above your flowers and rotate it. Add in another cluster of daisies to the bottom of the canvas.
Draw in clusters of berries by adding a layer to the very bottom. Stagger them at different heights for some dimension.
To support all the main florals, draw in supporting foliage to the very back layer. Remember to replicate your leafy elements to save time. Create a clipping mask to add in straight lines through the leaves to add in some details.
Draw in simple, scribble style branches to any area that your eye seems drawn due to empty space. Leave them unfilled.
Done!
Receive special offers on courses + products, a new design file every month plus instant access to the Resource Library!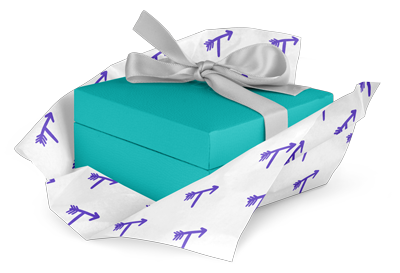 Pick up over 50 design + lettering files as our gift to you when you join the Tuesday Tribe for free!
Congrats!
Please check your email to confirm.