Today's the last Thursday in September, so it's time for your free October 2016 desktop wallpapers! This month's wallpaper was hand lettered with the super-fun-to-play-with FineTec metallic watercolors. The paper is Neenah Astrobrights Eclipse Black, which actually holds up perfectly with the metallics. FineTecs are naturally on the thicker side, so they sit right on top of cardstock like they were meant to be together 🙂 . This download includes the wallpapers in two common resolutions: 1280x1024px and 1920x1080px, with and without dates. I've left '2016' off of the 'no-dates' jpgs, so you can use this for any October in the future, too!
I like to recap the month and look ahead in these wallpaper posts, so here's a little background from this past month!
September marks exactly one year since Spence and I quit our full time jobs. We basically leapt off of the 'financial security' cliff last year, and maybe our parachute isn't entirely open yet, but the view below isn't as scary as it first was. We've learned so much about ourselves and about having a business – it's gone by really fast at times, and pretty slow, too. What I'm most grateful for is that Spence and I remain on the same page about our goals. Every hurdle we've been through has only made us closer and stronger as we continue our little journey 🙂 . Definitely not something I ever take for granted.
This month's theme for us has been all about trying new things. I'm in the midst of recording and editing the class I mentioned in last month's calendar post (now officially called Brush Lettering with Watercolor). I always wanted to create a longer-form class where I could go more in depth than I've ever done before. Including so much info, as well as the bonuses and printables that come along with the class has taken a little longer than expected, despite very long work days. This class is something I'm already extremely proud of, and I hope you'll check it out when it goes live on October 11th! This class will only be available on Every-Tuesday because of it's longer form, so definitely keep an eye out – the experience of taking the class is going to be one I think you'll really enjoy. If you're an Every-Tuesday subscriber, you'll be getting some extra goodies in your inbox leading up to the launch 🙂
Outside of preparing the class, Spence has been full time on the new redesign of Every-Tuesday. You guys. I can hardly wait for it – what he's done so far is better than I could have even imagined. We're planning for it to be up by the end of October/early November, so we're getting reallllly close! I just realized by November's free desktop wallpaper post, it might already be live! So freaking excited.
Ok. Reeling it in. Let's get to this wallpaper!
Freebie: October 2016 Desktop Wallpapers
Download your free October 2016 Desktop Wallpapers here!
Previews:
with dates
without dates
Receive special offers on courses + products, a new design file every month plus instant access to the Resource Library!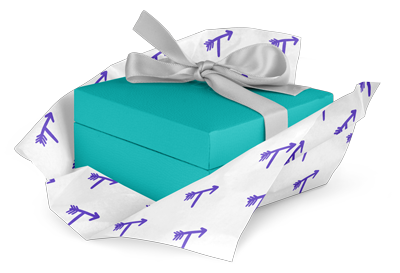 Pick up over 50 design + lettering files as our gift to you when you join the Tuesday Tribe for free!
Congrats!
Please check your email to confirm.