Happy June! Time to kick off video no.2 of 3 in my mini gardening series with an herb garden! My real cilantro was MIA this week, but I'm loving having fresh thyme and basil every week. I'd love to start a vegetable garden now that we have the outdoor space (we currently grow our herbs indoors), but there was a chigger incident last summer (if you don't know what they are, brace yourself if you look them up!), so Spence and I are both a little scarred still. We'll get there, but this will not be the year 😂
Pin it for later!
Paint a Gouache Herb Garden in Procreate
Mentioned in this video:

Here's a written overview of how to paint a gouache herb garden in Procreate:
Begin with painting in the wood slats by turning on the drawing guides at the default settings. Add in the wood texture with the liner brush at 2%. Apply a clipping mask to lock in the wood grain to the planter box.
Paint in the herbs into the planter box. Be sure to add the herbs in a layer underneath the planter box layer.
Draw in some sprigs of grass at the base of the box. Taper down the edges of the grass by turning on the drawing guide to keep the base line straight.
Add in an herb sign to the side of the planter box.
Fill in some empty space around the planter box by drawing in some daisies.
Center the herb garden on the canvas leaving room on the bottom for the lettering that you add in.
Add a background color and then add some paint streaks behind it with the flat opaque brush. Grab the smudge brush, grab the blender, and push around some of the paint each way.
Label your canvas with some lettering or typable text.
Done!
Receive special offers on courses + products, a new design file every month plus instant access to the Resource Library!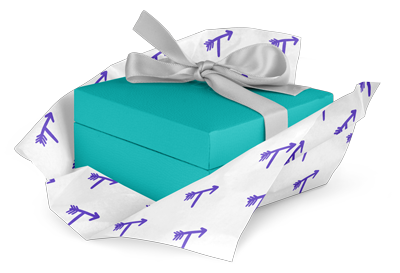 Pick up over 50 design + lettering files as our gift to you when you join the Tuesday Tribe for free!
Congrats!
Please check your email to confirm.