Almost two years ago, I created some freelance lettering for a 'spicy' greeting card company called Get Feisty. One of the styles requested was what I call wave lettering, or lettering that looked like waves from far away. I hadn't lettered in that layout style before, but it was a fun challenge figuring out my process for it. After a few (or 20+) tries, I had a solid process and it has become one of my favorite layout styles. In this week's video, I'm sharing the exact process I use to create wave lettering. Read on for the simple materials and full video below!
Pin it for later!
How to Create Wave Lettering Layouts
Mentioned in this tutorial:

Here are some basics to keep in mind when you create your own wave lettering layouts!
Choose the quote you'd like to use for your wave lettering. Make sure it's at least 10 words in length to make the style effective (here's my quote pinterest board if you need some extra inspiration). Split up the quote into different lines – generally 3-5 words per line.
Choose the words you'd like to have emphasis on within your quote. These words will be larger than the others, so that's where the waves will be largest. The first line generally has the least amount of emphasis, so focus on the words in the proceeding lines more.
Create your waves based on the emphasis in pencil on a sheet of paper with a margin on both sides. Use tracing paper to letter out an initial draft of where your words will go.
Using another sheet of tracing paper, refine your lettering and adjust the waves as needed. Add any extra details or embellishments.
Scan your final trace and vectorize (here's a tutorial on my process for that). Once vectorized, adjust thicknesses and positions as needed. Finalize with textures and colors. Print and done!
Receive special offers on courses + products, a new design file every month plus instant access to the Resource Library!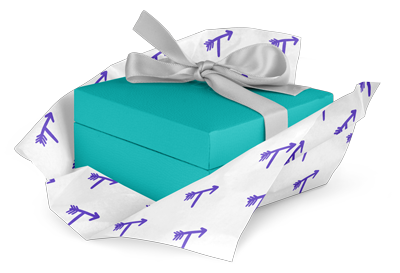 Pick up over 50 design + lettering files as our gift to you when you join the Tuesday Tribe for free!
Congrats!
Please check your email to confirm.