Three years ago this week, before I ever thought a full time design blogger was something I'd be, I published my first blog post on Every-Tuesday. The post was a halloween character free vector set and it wasn't in my style at all. I'm also far from an Illustrator, but I decided I was going to blog consistently and it was almost Halloween, so why not. Let's put up some Halloween vectors – there's a way to start a blog. That's actually kind of funny.
I'm certainly not proud of that particular post, but I'm proud that I started, regardless of not being quite sure where I was going to go with my concept of consistent Tuesdays. Here's a little background on why that post and this blog began in the first place, along with 3 very unexpected truths that I've learned by being a full time design blogger.
I've never talked about this part of my past publicly before. I've experienced some really difficult work environments in my professional, post-college life. I was extremely fortunate to have landed jobs, always kept a steady paycheck with my skillset and independently provided for myself since graduating. The work environments I experienced were some serious tests for me as a person, though. Looking back now (and being a person of faith), I honestly believe I wasn't ever supposed to be truly happy or comfortable in any of the jobs I held. That sounds kind of depressing, but seriously, if things were just a *little* bit different/better (and knowing how I am), I never would have started Every-Tuesday. It's ironic how being "comfortable" can be so relieving, but so detrimental at the same time.
Flash back to Fall of 2013. I had an art director who shouldn't have been an art director and he created an unpleasant work environment for all of the designers I worked with. Things started becoming increasingly worse and deep down, I knew I had to leave soon. When I really searched myself for what I wanted for my life, it wasn't to go interviewing again. I felt like I was coming to a defining moment in my career and that I didn't know how I would do it, but I wanted to be self employed. That was the next position I wanted to hold, even if I had to spend 8-10 hours in that toxic environment every single day while I side hustled to get there.
Spence and I shared a one bedroom, 5th floor apartment in Atlanta at the time. Every Friday night, we'd pick up sushi and a bottle of wine and sit out on our balcony with Nuna and unwind from the week. A lot of great conversations happened on those balcony Fridays. A lot of pain, dreams and fears were shared. Thankfully, we had the wine for those 😉
When you're in a really crap environment and you feel that defeated, it's time to start brainstorming solutions. So that's what we did.
I had had a blog in the past, but it died when I found excuses for not keeping up with it every week. It's really easy to let life get in the way of things when you don't push life back a little. I knew that it died because I let it – I caused (what could have been) a really great thing to die. To not exist anymore. To fail. When I really looked back on it, I knew it failed because of inconsistency. I love writing and it was something I really missed.
So Spence said, "Why don't you start a blog again then?"
I didn't know what I would write about, what I would do with a blog, but it got me thinking. I had a few accounts with the username everytuesday because years earlier, I created digital items for graphic river constantly. Spence suggested I call the blog Every-Tuesday to keep me accountable for the consistency I admittedly lacked before. I loved that concept. The next day I bought the url. A couple weeks later, blog post #1 went up.
And a new blog post went up every Tuesday since then. Consistency is freaking hard, though. If I hadn't called this blog Every-Tuesday, I'm not sure that would have happened. But I'm glad every day it has 🙂
So obviously, quite a bit more happened between then and now, like quitting our jobs last year so I could be a full time design blogger, getting married, starting video tutorials, then teaching online courses, creating fonts, textures, etc.
I feel like I'm getting to book status already and I haven't even gotten to unexpected truth #1 yet, so I'll save more of this crazy evolving story for a later time. Let's get into these!
3 Unexpected Truths of being a Full Time Design Blogger
#1: Consistency makes all of the difference
If I time traveled back to October 2013, I would tell myself: It's going to be hard. Like, really hard. And you're going to get upset and lose sleep, and question this decision, but it'll be worth it. Don't you dare miss a Tuesday.
Being consistent helped me to build strong relationships on social media, here on the blog and through emails. It also helped my youtube channel to grow at a pace I had never expected. When you let one week squeak by, you're likely to let another, or justify even another one. By making a promise that's not allowable, it's one of the most incredible things you can do as a blogger, let alone a full time design blogger. I am still in awe how just showing up when you promise to week after week (no matter what kind of crazy is going on in your personal life), can have an effect on literally everything.
Here's an important side note: you've gotta really like what you're doing. I blogged for over 2 years every week before I saw any money or decent, consistent traffic growing. You'll know if it's not the right fit if within the first month you feel your consistency drive already fading.
#2: Full time design blogger actually means all day, every day
So at this point, I have to make this work. Teaching design via this blog has been the most fulfilling experience I've ever had professionally. I am so excited when I wake up every morning to come up with new ideas, to plan for new tutorials, to interact with others who share this passion and love for design.
I'm not going to let you down. Spence and I took one week off in February for my 30th birthday this year. It's been go-time every week this entire year outside of that. I don't care how many hours I have to pull to keep this little train of ours rolling. We've only been at this full time for one year, so there are no guarantees and we know that. My mom always told me and my 3 siblings, "the greatest guarantee of success is hard work" and it's something I've always lived by. This experience has convinced me that is absolutely necessary when you go out on your own.
#3: Blogging is a vehicle, not the primary source of income
I was always awed by the design bloggers I followed before I went full time. Like how the heck do they do that, and now they're hiring people, too?! The ads on their site can't be bringing in that much, can they?
One of the biggest lightbulbs for me was realizing being a full time design blogger alone is not where the money comes from. You'll notice I don't even put ads on my site. (It's a design blog and I can't have those ugly things in my house!) Most bloggers' models differ quite a bit from each other. For example, you *could* make money from ads. Many bloggers will offer sponsored posts where they promote a product in exchange for a fee. There's affiliate fees, where promoting a product or service with a special link will result in a small percentage of that sale paid to you. Putting your artwork up is a great way to gain new freelance clients. You're sharing your personality and artwork at the same time and appear more human than just a portfolio site.
For me, I LOVE talking about design. Most of my closest real life friends and family members are just not into it the way I am. My blog allows me to connect with similar people and I get to gush to my heart's content about all the things I love in one place. My blog also allows me to share online classes and digital products, which I rely on to help pay our bills. So I'm not being paid to write posts; being full time is a by-product of building relationships and sharing my love, passion and education.
---
If you're on the fence, or have a blog and want to be a full time design blogger, it *can* be done. It's going to be a ton of work and consistency is going to be what makes or breaks it. Just knowing that going into it will make a huge difference if you're committed to this path. I'm an open book about pretty much everything. If you have any questions, or want more posts like this, just say the word 💕
Receive special offers on courses + products, a new design file every month plus instant access to the Resource Library!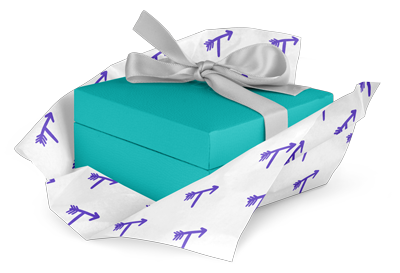 Pick up over 50 design + lettering files as our gift to you when you join the Tuesday Tribe for free!
Congrats!
Please check your email to confirm.