I feel like I will always have a need for cute and simple flower doodles. Whether it's for an icon on a website or social media cover image, to even logos, stickers and stamps, or using with bullet journaling. The effort to create them definitely stretches far, and when it's digital, reusing them couldn't be easier 😉 This week, we're diving into one of my all time favorites: messy watercolor flowers!
Pin this easy flower doodle with messy watercolor!
Video Tutorial: Simple Flower Doodles with Messy Watercolor in Procreate
What you'll need to follow this simple flower doodle tutorial:
What we covered in this simple flower doodles tutorial
Creating your base flower doodle
We begin by using the supporting 14 stamp from the Bouquet Maker brush set to lay in the base outline of our flower doodle. This is a great way to make any future flower drawings begin with a solid structure. As an alternative, you can use a stock photo as a base and trace the outline. You get proportion, scale and form all at the same time. Win! 👏
Paint your petals
On a new layer, grab your favorite watercolor brush and begin laying in the base color of your petals. Next, paint the stamen. To add extra texture and color density to the petals, I also like adding bloom stamps below my stamens. I set the blend mode of these to multiply, which allows the color to blend with the color beneath it in a darker, more saturated way.
Add character
Keep your simple doodles as they are, or bring in the mess! To add extra messiness, I like beginning with a wash stamp. I'll stamp it into the background, then smudge the edges of a few petals using the bloom + bleed brush. This ties the petals into the background, creating an interaction and more balanced flower doodle. For consistency, I'll also smudge a few of the stamens, here and there.
Final details
You can't call it messy without a little paint splatter! To finish things off, I grab a splatter stamp and add small dots of paint to complete my messy, beautiful flower doodles.
3 Flower types that work great for flower doodles
Doodle daisies
Daisies are one of the most recognizable flowers there are, so there's never any pressure to get them 'perfect' and still maintain readability. Keep that large, beautiful stamen circle (add small dots for easy detail!), then add in a bunch of those tapered petals. Add petals with random overlaps throughout to keep it interesting and you'll be set.
Draw a rose
I have several rose stamp brushes in the Bouquet Maker brush set, but roses are also surprisingly easy to trace! They have very distinctive color shifts due to how their petals fold along curved lines, so it'll all come down to how much detail you'd like to keep. I typically add alllll the detail in, which is always more petals then I need, then I simplify by slowly reducing the number of lines. This can be a bit of a balancing act, but when you have a lot of color (or a small size), simplified flower doodles will always work best.
Petal love: Peonies
Peonies will always be in the top 3 for me because of their gorgeous larger petals, the way they overlap and how versatile they are. There are a lot of varieties, so you can get as simple or as complex as you'd like. These can commonly found in bullet journal spreads, art prints, bullet journal covers, flower wreaths, patterns, calendars, stickers, etc. They're basically your all purpose flower (see what I did there? 🙃).
Tips for creating beautiful flower doodles
The simpler, the better
If your doodle is being used at a smaller size, you'll want it to be readable. Packing in too many colors, petals, or too much visual information within a small space is always going to work against you. If you're new to drawing flowers or doodle art, start with simple flowers that have fewer petals. Wildflowers like forget me nots and buttercups are perfect for beginners.
Use basic shapes
This goes right along with our simplifying theme. There's no need to be a master illustrator to draw easy flower doodles. Create simple flower drawings using basic shapes and elements like straight lines, dots, ovals, curved lines, circles and short lines. These can easily mimic stamens, stems and petals.
Stand out with an outline
This is a favorite flower doodles trick of mine. If you love your flower drawings, but they're just feeling a little soft or not grabbing the attention you'd like them to, add outlines! By adding a loose and sketchy outline (a pencil brush works great!), you can add charm. With a monoweight outline (I use the free monoweight brush in my Resource Library), you can add a sense of modernity. Add a varied weight thick outline for boldness (I used the Edgy Ink brush from the Bouquet Maker brush set in the example above). Such an easy step of changing line quality or type can make a massive difference! For another line art tutorial, check out this post.
Bonus flower tutorials for doodling
Paint 4 watercolor flower doodles in Procreate
If you love the watercolor aesthetic, but would like to skip the mess, I've got an extra tutorial for you! This video comes directly from my Watercolor Florals in Procreate course and you'll learn a few quick and easy ways to create beautiful flowers, simplified into doodle flowers.
Loose and messy watercolor florals in Procreate
Here's another method for creating your flower petals with watercolor! In this tutorial, we use abstract watercolor stamp brushes to build in character and adjust blend modes to create depth. Adapt this for flower doodles but simplifying flower quantity and the number of elements used.
How to Draw Floral Wreath Doodles: Calendar Design
This tutorial marries a calendar layout with a flower wreath doodle and there are a bunch of tips on layering for simplified floral doodles. Definitely worth the watch if you'd like to expand how you use your flower doodle art!
Dive Deeper
If you enjoy the messy watercolor aesthetic in Procreate, you can dive even further with my Messy Watercolors in Procreate course! Everything you need to know is right here. 🎨
Receive special offers on courses + products, a new design file every month plus instant access to the Resource Library!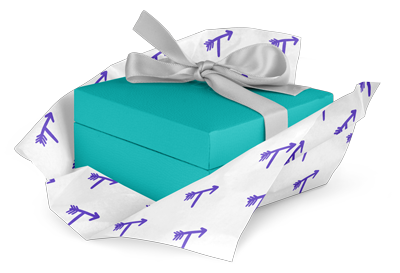 Pick up over 50 design + lettering files as our gift to you when you join the Tuesday Tribe for free!
Congrats!
Please check your email to confirm.